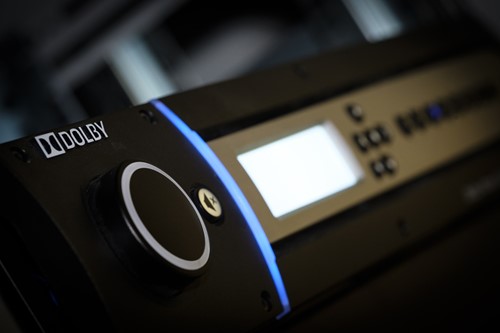 Home theaters provide homeowners with a chance to recreate a cinematic experience in the comfort of their own home. If you're thinking of setting up part of your house as a home theater, you'll need to pay close attention to sound quality. A surround sound system can provide the best experience that makes you feel as though you're sitting in a movie theater. Some of these systems can be complex to set up without help from audio professionals, but DIY surround sound systems are also possible. If you're going to set up a surround sound system on your own, the following tips can help.
Purchase High-Quality Speakers
While some people might mix and match speakers from different manufacturers, it's better to go with the same manufacturer for your entire surround sound system. This can help ensure smooth sound quality while lowering your risk of running into technical problems trying to use speakers together. Choose speakers that offer the highest quality rather than more basic, inexpensive sets. The better quality of speakers you get, the better you can expect your sound to be when you're watching movies.
Understand Surround Sound System Components
Surround sound systems typically come in 7.1 or 5.1 channels. A 7.1 system includes center, right and left speakers that go in the front of the room, along with two sets of surround speakers for the sides and rear of the room. These systems also include a subwoofer for bass. A 5.1 system includes center, right and left speakers for the front of your home theater, as well as one set of rear surround speakers and a subwoofer.
Consider Speaker Placement
Knowing where to put your speakers is an important part of setting up a DIY surround sound system. You should use freestanding speakers if possible, since these often provide clearer sound quality. Other options include wall-mounted speakers and in-ceiling or in-wall speakers. In-ceiling or in-wall speaker options can mimic the sound you hear in movie theaters, although the sound quality might be slightly more muffled compared to freestanding or wall-mounted speakers. Right and left speakers should go on either side of the screen, while the center speaker goes above or below the screen in the center. Surround speakers should go at angles toward the back of the room for the best sound.
Think About Subwoofer Placement
Your surround sound system's subwoofer should go in a corner of your home theater depending on where you get the best bass sound. You should avoid placing it in an area that causes it to be too deep. If your home theater is in a larger room, you might need to add another subwoofer. Both subwoofers should be placed far away from each other, or you could end up with too much of a rumbling bass sound that's distracting.
Run Audio Cables
When setting up audio cables in your home theater, try to use cables that are shorter, since you'll get better sound quality overall. Keep in mind that lower gauge cables are thicker, which provide better durability. You should also use cables that have metal connectors rather than bare-wire ends, since these help produce higher sound quality.